It's been quiet on Travel Cake these past few months. Some of you have been asking me where I've been and what I've been up to. Well, I can tell you this much: I haven't been slacking!
I've moved from Ecuador to Belgium where I have been slaving away at a 9 to 5 desk job. Being back in my hometown has been wonderful in terms of reconnecting with friends, family and the city. You may have read the mini luxury guide to Ghent I wrote for travel blog "Hippie in Heels". You may also have read what I had to say about travel photography in an article for "Voyager for life".
But most importantly, I've been preparing for the trip of a lifetime. A new adventure, greater than any I've ever been on before.
Destination?
Motherhood.
That's right,I said motherhood.
The journey began 10 months ago in Iran and continued in Ecuador and Colombia. It took a turn in the US and passed by the Netherlands. It then continued to Belgium where our daughter was born. Our 'Mini Travel Cake' is a sweet and funny baby with a traveller's spirit. How could it be any different, she is only a month old and has already been to 6 countries!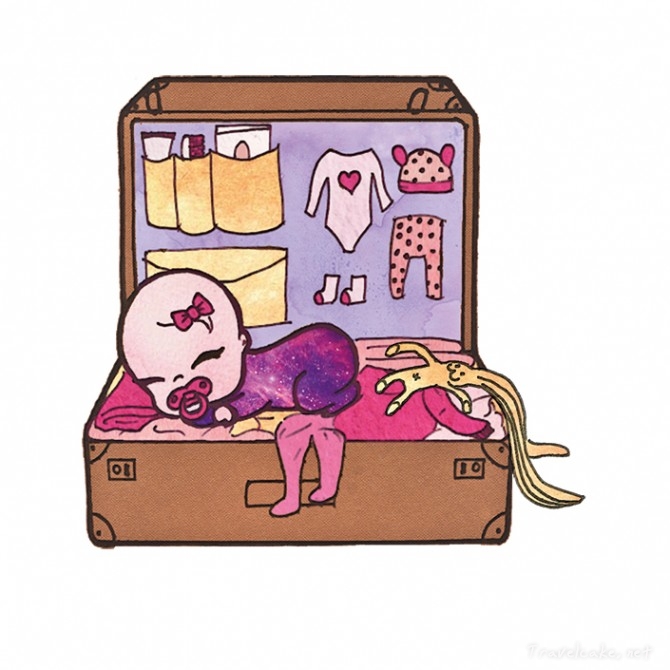 Does this mean Travel Cake is turning into a mommy blog?
No. Plain and simple. It's just not my cup of tea. However, I'll probably publish an article related to kids and travel every once in a while. But in general I plan on publishing the same kind of content as I have so far.
As my pregnancy came to an end, I was stuck indoors with a swollen face hiding from the summer heat. Knowing that my life will never be exactly the same again, I thought about my passed travels. Motherhood is probably the most intense and life changing adventure of them all and I'm THRILLED not to have rushed into it. Thrilled to have taken time to see and experience as much of the world as possible while being relatively carefree. That's why, as a tribute to carefree travelling, I will be posting a countdown of my 100 most memorable, essential travel experiences.
Here goes part 1, in no particular order:
100. Driving miles and miles on the rooftops of Nepali busses. 
98. Floating through life on a houseboat in the backwaters of Kerala
97. Going nuts during Thingyan, Myanmar's water festival
95. Rum cocktails in Castro's Cuba
94. Hiking in Valbona, Albania
93. Spending the night in the garden of Eden in the Democratic Republic of Congo
92. Seeing Tarsiers in the wild
91. Fishing, sunbathing and drinking on a catamaran in Los Roques, Venezuela
90. Traveling by train in Russia
89. Hiking the Cocora valley in Colombia
88. Discovering the architectural jewels of Iran
87. Camping on a beach in Oman and finding nestling turtles
86. Learning to scuba dive
85. Trying to understand the Israeli-Palestinan conflict
84. Motorcycling through India
83. Unexpectedly ending up in Paris and attending a crazy party in "la Machine du Moulin Rouge" 
82. Travelling solo 
81. Trying to catch a glimpse of Nessie in Loch Ness in the Scottish highlands
So much for part 1 of my favourite travel experiences. Continue reading part 2, part 3, part4, part 5 and part 6!
Which of these experiences would you want to read more about? 
The post "An Announcement: The Trip of a Lifetime – 100Essential Travel Experiences" first appeared on Travel Cake.