It was a sunny September friday when we set off to the North of Holland. Having never been that far up our neighbouring country, we starting packing our warmest jumpers and shawls. "After all, with a name that roughly translates to "Freeze land", it must be exceptionally cold there…" we nodded jokingly.
I had been wanting to check out Friesland for a while, but had never made it happen. This time around, things were different; now that our Frisian friends and neighbours in Bali had just moved to their homeland, we had very good reason to drive all the way out there.
Besides reconnecting with our friends, we were determined to get to know the local culture. Did you know Frisians have their own flag, cultural habits and language? A language incomprehensible to Dutch speakers…
We were lucky to arrive during the Flaeijel cultural festival, celebrating and showcasing traditional and historical Frisian countryside culture. Most attendees were dressed up in traditional garment, speaking Frisian (as they usually do in daily life) and participating in rustic activities. My only regret was not being able to find the costume rental booth or else I would have exchanged my modern clothes for a peasant attire!
We spent a couple of hours learning and experiencing the old ways of the Frisian country side. A trip into the past.
What a great way to get to know Friesland! After attending the festival, we continued our journey into Frisian culture through food and drink.
We started with a classic Dutch snack: "Bitterballen", deep fried balls of bread crumbs with a meat ragout filling. It might not sound appetising but if home made, they can be extremely tasty.
Next we feasted on a juicy Frisian steak from local grass fed cows, absolutely delicious.
For dessert we tried Frisian sugar bread (Fryske sûkerbôle) which apparently has a different recipe than other sugar breads -it's 40% sugar to be more precise. We continued with "Oranjekoek" another sweet treat -perhaps slighty too sweet- usually served with coffee in the afternoon. To end the evening we drank "Dokkumer coffee", a coffee infused with sugar and a spiced liquor called Berenburg.
Though we didn't have time to visit much more of Friesland, what we saw did not disappoint. The small quaint villages radiating tranquility, the plentitude of waterways and the slightly different culture really gave me the idea I hadn't spent the weekend in the Netherlands but in a different country.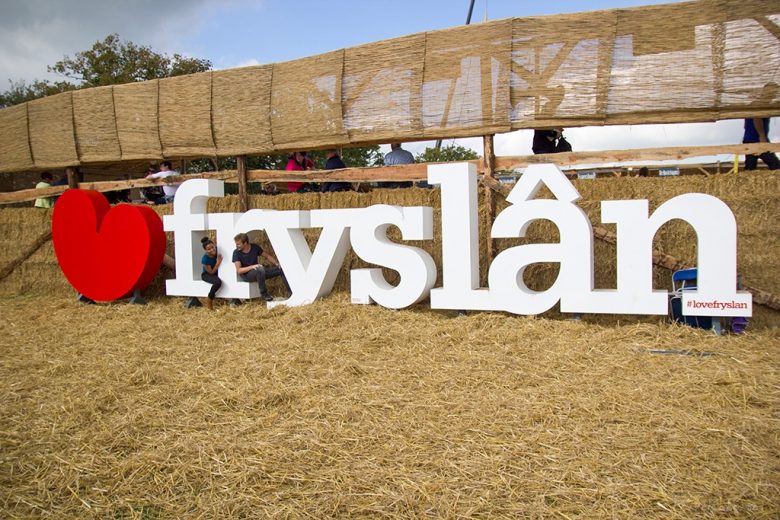 The next Flaeijel festival will take place on 24-26th September 2015.
Did you know about Friesland? Have you been to a "live museum"?
The post "a peek into Friesland's past" first appeared on Travel Cake.