It's been awfully quiet on Travel Cake these past few week. So quiet in fact, some of you have been wondering if maybe I'd left the blogging scene.
If you're following on Instagram or on Facebook you'll already know that's not the case.
So what have I been doing? Why the silence?
I've been traveling…
…IN MONTENEGRO
My trip started in Montenegro where I spent a couple of days exploring the South of the country. I must admit, I was a bit nervous when I set off as I knew almost nothing about Montenegro and hadn't planned anything besides my flight. I had no idea what to expect: do the locals speak a few words of English? How far is the centre from the airport and what's the best way to get there? What are the inhabitants of this country called? Monte-negr***?
This was going to be the ultimate "winging-it" trip. Never have I been this badly prepared. You know what? As it turns out, it's not really a problem. I smoothly found my way to the lovely town of Kotor and stayed in a charming hostel where I met some inspiring people. I learned about the history, culture, food, language and how to catch a bus, right there on the spot. I was marveling at EVERYTHING because I had no expectations what so ever.
I spent my days walking through medieval towns and gaping at majestic mountain scapes. I reconnected with myself during a solo pick-nick on a pebbled beach and had a "YOLO- moment" when I jumped in some icy waters with no one around to tell me whether it was safe or not.
All I could think about is going back. With a car, more time and perhaps a friend. By the way, the inhabitants of Montenegro are called 'Montenegrins', in case you were wondering.
…IN ALBANIA
Now I know Albania is not your typical 'top of the wish list' kind of destination but I had always been curious about this country. Once again, I crossed the border with next to no expectations.
Albania's overwhelmingly stunning scenery, its taste, mostly organic food and its welcoming people took me aback. It is a rugged land with an edge. Everything I would try to undertake, no matter how banal, seemed like an adventure. Cycling to town, buying a loaf of bread in the corner shop or catching a bus suddenly became challenging activities. It wasn't the easiest travel destination for a female solo traveller but it wasn't too hard either. I don't think I've uttered exclamatory WOW's as often as I did in Albania. It's a country that fascinates, mystifies. Another place, I can't wait to go back.
…IN KOSOVO
Due to an unexpected turn of events, I suddenly found myself in Kosovo. I spent 24 hours in the city of Prizren trying to find Kosovo's unique characteristics. Though I didn't have enough time to find out, I enjoyed a sunny day by the river banks and an animated night in this charming city.
I've attended TBEX, a travel bloggers conference
TBEX is the most renowned conference for travel bloggers taking place in North America and Europe every year. This year, it was the city of  Athens hosting the conference and I couldn't pass up the opportunity to meet fellow bloggers and visit Greece for the first time. So off to Athens I went. The sessions at the conference taught me a lot about the 'art' of travel blogging: the social and the technical aspects. More importantly, the conference presented a chance to connect with colleagues and people in the industry. I met a wonderful community: creative people with strong drives looking to move forward, looking to inspire.
What's next?
A PARTNERSHIP WITH VizEat
I'm happy to announce my partnership with VizEat, a revolutionized way of sharing a meal with a local during your travels or at home.. It's a concept which I think will interest the traveling foodies out there. The idea is simple: you book a home cooked meal with a local in the country you're visiting. The host dines with you, which creates a cosy opportunity for you get to know one another (and get the inside scoop of the place). Of course it works the other way too: you can have travellers dine at your house while you share food, stories and friendship. I'm excited to try it out and sharing the experience with you.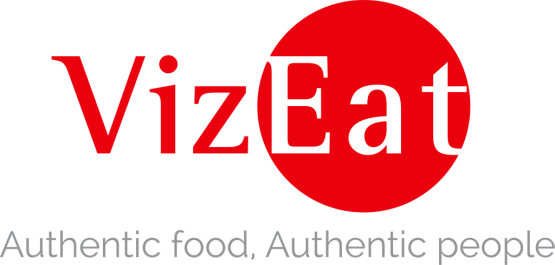 A TRAVEL DREAM COME TRUE
I'm writing this post at the airport. Waiting to board the flight to a destination which has been one of my dream destination for years. I'm off to…
Iran!
I'm looking forward to experiencing first hand what it's really like there, to meet the people, to roam the bazaars and to find myself amidst the relic remainders of ancient Persian myths and culture. I'll be blogging about my experiences when I return.
WE'RE MOVING AGAIN!
Although we loved living in Bali, it's time to try something new. So we've decided to settle on the other side of the world. We're moving to Latin America!
I'll be sharing more details by the end of the year.
If you can't wait that long, make sure follow Travel Cake on Facebook or join the free monthly newsletter to get the scoop.
Have you been traveling recently? Where have you been? Any travel plans coming up? 
The post "What I've been up to and what's next" first appeared on Travel Cake