There were more than 10 things I loved about Istanbul, but I've made a list of the most obvious and memorable reasons.
1. The Markets and Bazaars
Visiting markets are by default my favorite thing to do while I'm travelling. It's where you can get a feel of what local life is all about. It's the place you are most likely to be overwhelmed with curious smells, a mix of colours,foreign sounds, unfamiliar tastes, big smiles, sharp selling techniques… I hardly ever head to the market to shop, but to more to experience a new city. The markets and bazaars in Istanbul were no different. Although I did end up buying some local delights after sampling some tea's, sweets, honey, cheeses and herbs.
2. The Street food + vendors
The street food I found in Istanbul was nothing I'd never seen before (except the stuffed mussels, yummy!), yet there is something very appealing about getting your food off the streets. It's always very affordable and the vendors in Istanbul seemed to have a great time selling a show along with their product. Whether it's your grilled sardine being thrown onto your sandwich bun from 5 meters away, or it's the sweet nothings the vendor whispers into your ear as you reach for your döner, there is nothing ordinary about ordering a portion of street food in Istanbul. Try getting a "dondurma" (chewy Turkish ice cream), you'll certainly get a complementary show.
3. The views from and around the Bosporus
The river flowing through the city forms the backdrop for a romantic scene. Lovers, fishermen, kids playing, families on their outing, teenagers killing time… There is life around the Bosporus, that's certain.
4. The hip boutiques in Karaköy, Beyoğlu
Even though these shops where not within my budget range, I had such a good time window shopping and browsing the "sales-racks"  hoping to find a steal. I often said to myself: "I'll come back when I have more money!" The best shops, offering unique pieces by young designers, are off the main roads and near the Galata tower. Prices here are similar to those in western Europe.
5. Fresh juice any time of the day
Apple, carrot, pomegranate, raisin, orange, lemon, strawberry, melon, pineapple, peach… All the fruity flavours you can imagine, whenever you want, for a very sharp price. Hello vitamins!
6. The old town
You could spend a whole week (or more) discovering this area, in fact, many tourist never make it to the other parts of town. I didn't visit all the mosques and museums, nor did I walk all over the old town with a tour guide, so I missed out on the thousands of  historical tales and explanations on the city. However, I managed to arrive at the sites before all the other tourist did which allowed me to get a real feel of that part of town… There is such serenity and spirituality in the air. At the crack of dawn, that is…
7. The street art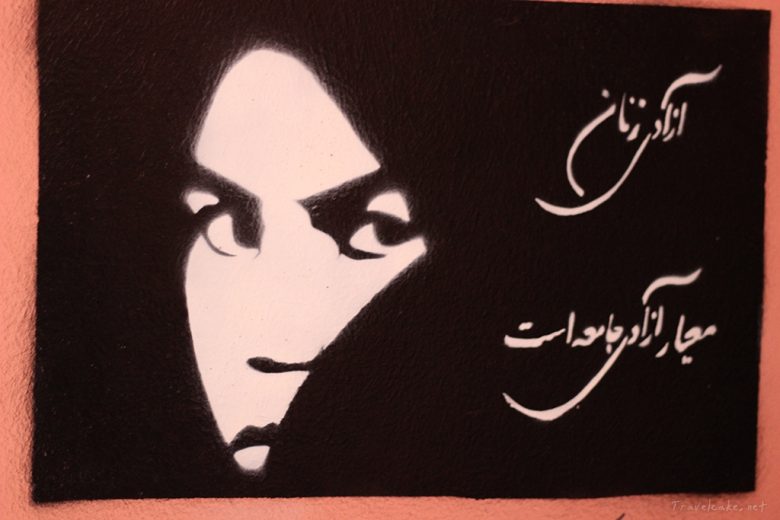 8. Shops selling the most random things
It makes the city all the more interesting. How often do you see a shop entirely dedicated to growing and selling medicinal leeches? (you place them on your body when you're ill and they suck out the infested blood…)
9. Tea time break
I think I probably had a tea break every hour, two hours max. Just sitting along the road side or a terrace in the shade with a glass of hot tea and a book, watching people get on with their lives. Just wonderful!
10. The surprises
I was often surprised in Istanbul. Small surprises and bigger ones. I don't want to give away any spoilers, but these are just some of  the unexpected elements . Visit Istanbul to discover which surprises the city has in store for you.
Have you ever been to Istanbul? What was your favourite thing?
 The post "10 Things I loved about Istanbul" first appeared on Travel Cake.