Myanmar is often called "land of a thousand pagodas". Thousand is definitely inaccurate. It surely feels like 'a thousand' should be replaced by "hundreds of thousands". The Burmese dedicate their lives to honouring Buddha and constructing pagodas/stupas/temples. Each stupa or temple is filled with relics or statues of Buddha. Building a stupa ensures the believers of Myanmar several extra karma points, allowing them to be reincarnated on a higher spiritual level in their next life and eventually reach "nirvana".
Traveling through the country, I noticed that the Burmese have a unique way of practicing the Buddhist religion. In this version, there is a heaven and a hell. Hell is depicted as a dark place deep under the ground where sinners reside temporarily before being reincarnated. Terrifying monsters spend their days torturing said sinners. Heaven is portrayed as a beautiful setting in the sky where there is no hunger, no pain and no sadness. It's both a mental and physical nirvana.
Back to the stupas and why there are so many. Constructing a stupa dedicated to Buddha clears off a large amount of committed sins. It was confirmed to me that most people in Myanmar believe that building and sustaining several temples outweigh a lifetime of thieving, cheating, misconduct or even murder. Although the latter would require an extra large amount of temples. One still has a good chance of crossing the gates to the afterlife paradise providing he/she has enough cash to build a couple of pagodas.
I can't help but wonder if that's the reason why everywhere you turn, there are stupas, temples and absurd amounts of Buddha statues. Is this evidence of unacceptable behaviour of the rich and powerful throughout the ancient and modern history of Myanmar? I wonder…
After 3 weeks in Myanmar, I remember thinking: "how is this even possible?!" We would be in the middle of nowhere, not one human soul to be detected, yet there it was… A temple emerging from the untamed wilderness, covered with thousands of tiny Buddhas. Mind blowing at first, overly predictable later. I found out the hard way there is such thing as a "Buddha overdose". I could no longer be bothered to enter another temple or look at another Buddha.
Places of prayer are one of my favourite points of interest in foreign countries. I have seen countless temples in India and Nepal, huge amounts of cathedrals in Europe and a large number of mosques in the "Arab world", but never have I seen this many houses of prayer in one country.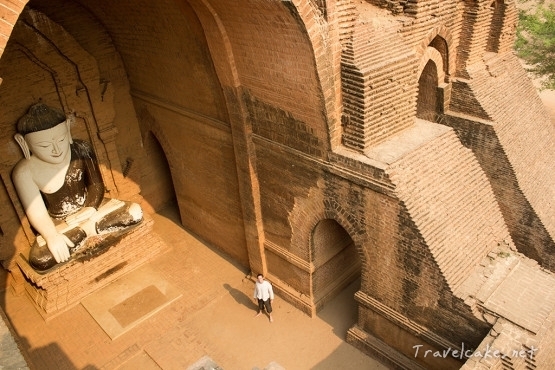 Even though by the end of the trip I had seen enough Buddhas for the next few years; I enjoyed getting to the point of disinterest.
Have you ever gotten insensible to a local custom or curiosity while traveling?