It was no mistake, but a conscious choice I made under the motto: don't knock it till you've tried it!
There I sat, in the hostels' common room, chatting away with all the interesting travellers who were exploring a relatively unknown destination: East-Timor.
As we discussed our experiences in the country so far, a new found friend mentioned he had stumbled upon a canteen that served dog meat. I was intrigued! Especially when the Chinese girl sitting across me affirmed that it was a must-try dish! She described vividly how good dog meat tastes and how it's served in the form of pudding in China. Wide-eyed, I listened and grew more and more curious. I'm the type of person who will try any food once -maggots and cockroaches being the only exceptions. I felt compelled to try it. I wasn't likely to ever order it off a menu but now the opportunity laid right in front of me… slow cooked in a red and green chili sauce, just waiting to be eaten.
Hey, don't judge…
Maybe a little bit of background first. East Timor – officially Timor Leste– underwent a long and painful bloody invasion that only ended 16 years ago. The country suffered from famine during the long lasting war and people were left with no option but to eat anything edible they could lay hands on, such as dogs.
Once the situation improved, people had gotten accustomed to the taste of dog meat and truly enjoyed it. We spoke with a local Timorese who explained that even though they would see the dogs eating the human corpses lying on the street, they'd still choose eat the dogs. Partly out of necessity and partly because they liked meat.
Since 2002, Timor-Leste is recognised by the UN as an independent country and things have been looking up. Even though the economic situation is still deplorable, dog meat is no longer a necessity. Yet, many Timorese still enjoy a good serving of dog while others refuse to consume it, as it reminds them of bad times…
Timor-Leste is a catholic country where a significant amount of muslims reside; Indonesians, Indians, expats and locals. Since dog is 'haram' in islamic culture, the Timorese keep the dog meat (RW) in a separate cabinet, so it wouldn't 'contaminate' the rest of the food.
Anyways… I ate dog stew. How was it?
The sauce was delightful; it had a nice little kick to it but overpowered the gamey flavour of the meat, which was tough and chewy. Its texture was comparable to that of an old piece of beef you find at the bottom of your freezer. This wasn't a beautifully cut steak I got, just some random squares of meat, consisting mostly fat and skin… I wanted to be brave and I didn't want to waste food, but… I couldn't finish my plate. With every bite, I couldn't help but picture myself nibbling on one of those scabby streets dogs. So, I put down my fork and drank a litre of water. I've tried it and now know for sure; I do not like dog meat.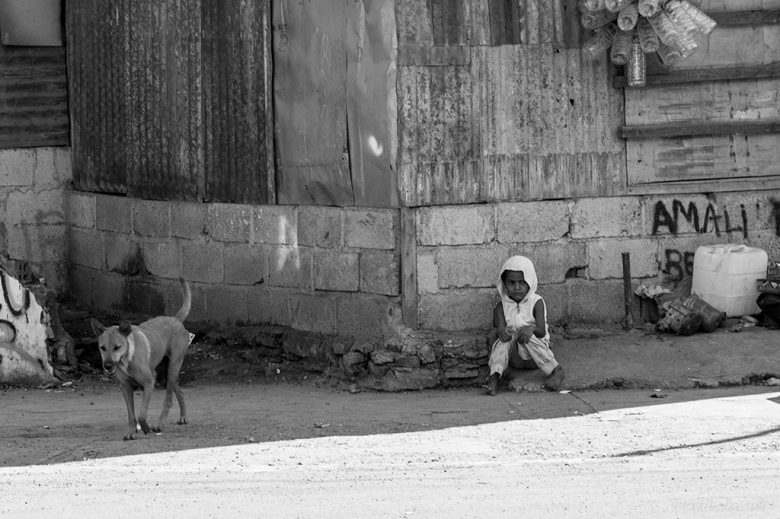 What's the most unusual meat you've ever eaten?
The post "Eating dog in East Timor" first appeared on Travel Cake.