A couple of days ago, I started listing the 20 best things of Palawan, the Philippines. Today, I'm finishing off the list (Read part I here)
In no particular order,
What else makes Palawan so great?
11. Motorcycling through the country side
Hire a motorcycle/scooter in El Nido or Coron and drive off into the horizon. Feel the wind through your hair while taking in the beauty of the landscapes, the villages… Kids on the side of the road scream 'HELLOOO!' or put their hands out for a full driving speed high-five. The motorbike gives you the freedom to stop anywhere you like; an unexpected mangrove river or a little-visited kingfisher park… Beware of the half-finished roads full of potholes, especially right after big rains. If you don't drive, you can always bat your eyes at someone with a motorcycle and get a ride. Yes, even guys might get lucky! Do what ever you can, because it's a ride not to be missed!
12. The seafood curry at "Squido's", El Nido town
It's huge, it's messy, dirt cheap and absolutely delicious. The curry paste used for the dish comes straight from Madras and the seafood is as fresh as can be. With "Squido's" being a French-Philippino fusion restaurant, guess what the curry is served with? Mashed potatoes! A surprising combo that leaves you wanting more. Check out this portion for two…
13. The warm smiles
Smiles are not thrown around all the time, everywhere for no apparent reason, like in some Asian countries, but they are warm, wide and genuine. It's the ideal place for portrait photography. Especially since people in the Philippines love to strike a pose!
14. Sleeping and working in beach shacks
I don't know about you, but I'm crazy about beach shacks. To me they crown the beach life experience. Sleeping on the beach is fabulous, so what about working with the sounds of nature in the background?
The internet is not all that on Palawan, but if you can do without, it's the perfect place to get some work done or  draft a couple of thesis chapters.
15. Waterfalls and hot springs
Two of my weak spots. When I hear either of those words, I interestedly spring up, ready to make my way there. There are several waterfalls and natural hot springs across the island, most of them are low key and little visited.
16. It's Jurassic Park, minus the dinosaurs
JP is real and it's in Palawan! OK, technically, it's not; the film was mostly shot in Hawaii… Either way, I often saw myself in a Jurassic park scene and that's just too exciting!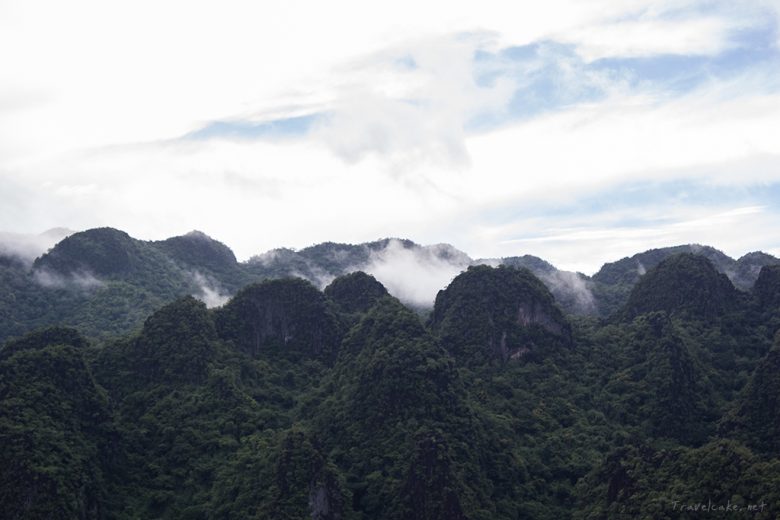 17. Finding paradise around every corner
You walk and all of the sudden…
You drive your bicycle and all of the sudden…
You row your kayak and all of the sudden…
…A little corner of paradise surprises you and welcomes you to sit back and relax…
18. The snorkelling
Those who don't dive or don't have the budget to do so, are also in for a treat in Palawan. The snorkel sites are at least as impressive as the dive sites. The coral is in excellent shape, colourful tropical fish are abound and the water is crystal clear. Sometimes you don't even need to snorkel to admire the underwater world, you can just look down from the boat and get a glimpse of what lies beneath. As discussed in my previous post, there are a few shipwrecks you can discover by snorkelling.
19. Having a cool beer on a deserted beach
Even if you are in the middle of nowhere in Palawan, chances are, there is a small house or shop nearby, the owner has a cold beer in his fridge and he'll sell it to you for a reasonable price. This means you can have your ice cold beer in a deserted area! If you're lucky, they might even throw in a couple of salted peanuts…
20. The insane sunsets
I still can't get over how intense these were. Just for that, I'd return to Palawan. The following picture has not been altered in Photoshop! This is real! 
There you have it, the 20 best things about Palawan. Why have you not booked your ticket yet?
Which travel destination has blown your mind?
 The post "Part II. The best of Palawan" first appeared on Travel Cake.