Rwanda is tiny African country sandwiched between some of East and Central Africa's biggest: Uganda, Tanzania and The Congo. Its landlocked position, recent turbulent past and small size could be reason to question its tourism potential.
Having lived in Rwanda during my childhood and remembering the places we'd visit during the weekends and holidays, I could only regard Rwanda as a fantastic tourist destination. However, when I returned to Rwanda two weeks ago, I saw the country in a different light. I was no longer the expat getting the most out of my country of residence: this time around I was just a simple visitor. The country has changed so much since I left in '94, so I got to reevaluate it completely, almost as if it was my first time there.
Although I enjoyed my stay in Rwanda, I heard many travellers complain about theirs. Most of them were let down because the country didn't meet their expectations. Their disappointment led me to reflect on some of the things to anticipate when you're considering to put Rwanda on your travel itinerary.
It's expensive
Well, at least compared to neighbouring Uganda and Tanzania. Everything is more pricey: transportation, food, drinks, safaris, activities… Especially hotel costs will eat away at your budget. To give you an idea, we were charged about €23 to sleep in a standard tent- breakfast not included. A budget private double room cost about €40 per night. Cheaper rooms aren't hard to come by, but it usually translates to sleeping in a stuffy, windowless closet. You can easily get around on a tighter budget if you're prepared to rough it. Either way, in terms of value for money, Rwanda just doesn't deliver.
Rules are rules and you will respect them
Rwanda has implemented strict rules and regulations which people follow well. For example, it's the first non-Western country where I've seen motorcycle taxi drivers consistently wearing protective helmets and carrying around a second one for their passengers. The driver will not accept a passenger if he/she does not wear the helmet. Believe me, I've tried. The Rwandese seem to respect the new laws which minimises chaos and disorder throughout the country.
It's modern and well organised
Especially in the capital Kigali. There are street signs, a movie theatre, several coffeehouse franchises, wi-fi everywhere, taxis look new, the streets are clean and alined with tall flowery trees, there are side walks… Buses run on time and are filled to capacity- as opposed to double or triple in Uganda. This is less the case in rural areas and smaller cities but even so, it's still relatively modern and organised.
It's quite safe- even after dark
There are many areas with street lighting in the cities and it's not odd to see an expat jogging after sunset. That says a lot about safety if you ask me.
Non-biodegradable plastic bags are banned
They're downright illegal. Upon arrival in the country, visitors' luggages are checked for plastic bags. Anyone caught in the country using a plastic bag can get fined up to 150$. Store owners stocking them face one year of prison. It's a harsh law but an effective one; you won't see mountains of rubbish as you would in other African capitals. Rwanda is striving to become the world's first plastic-free nation. A part from the thriving underground trade in plastic bags, it's going in the right direction.
The roads are windy but in excellent condition
I would even say they are better than the ones in Belgium, Rwanda's ex-metropole. Once you get off the beaten track standards drop but they remain OK. Driving a rental car should not be a problem unless you have a serious fear of heights. The road's windiness can get to your stomach so if you're prone to motion sickness, don't forget to bring your pills.
There is a strange language situation
English has only been an official language in Rwanda since 1994 and only in 2008 was the entire education system switched from French to English. French is still an official language alongside Kinyarwanda. It makes communication confusing; some people only know English -mostly in Kigali, others only know French and people with very little education only speak Kinyarwanda. As an English and French speaker, I found it awkward to start every single conversation guessing which language to use, mostly choosing the wrong one first.
So, is Rwanda a good travel destination or should you skip it? 
The disappointed travellers I spoke to were looking for something Rwanda is not. They were looking for the raw, authentic, traditional Africa. They found Rwanda too clean, too sterile, too modern and to Westernised. Although these things are true, I found it rather refreshing to see a different Africa! A progressive Africa that is quickly moving forward, that is considerate towards the environment, that values expression through art, where thing are going well- at least on the surface.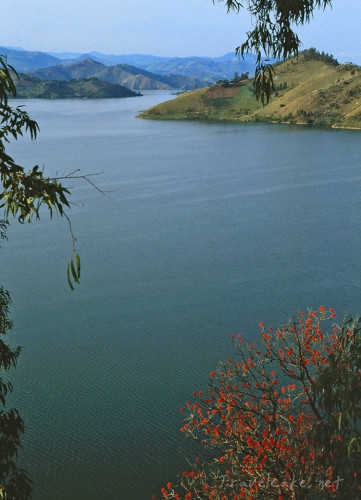 That being said, I wouldn't recommend it as a main destination for travellers looking for an essential Africa experience. It's worth a detour when you're in the area for example in combination with a trip to Uganda or Tanzania. If your trip is all about having a "gorillas in the mist" moment, then Rwanda is a must yet I'd still advise to add an extra destination to the trip.
Have you ever though of Rwanda as a destination? Africa in general?
The post "Things you need might want to know before going to Rwanda" first appeared on Travel Cake