Israel is, agreeably, a popular travel destination that sees millions of visitor each year. But what about Palestine? As it is often forgotten by travellers or ignored because of its size, 'danger' or whatever the reasons may be.
I felt the need to find out…
What's in palestine?
Very competent barbers.
Like in the olden days, they use a sharp knife to shave every single facial hair off the surface. Complementary head massage at the end.
Bethlehem and Nazareth; birthplace and hometown of Jezus Christ. 
Pilgrims cross the border from Israel and make a quick stop to Jezus Christ's place of birth. A grand basilica -church of Nativity- was built on the spot where said birth supposedly took place. As you can imagine, the town has a plethora of kitsch souvenirs on sale everywhere.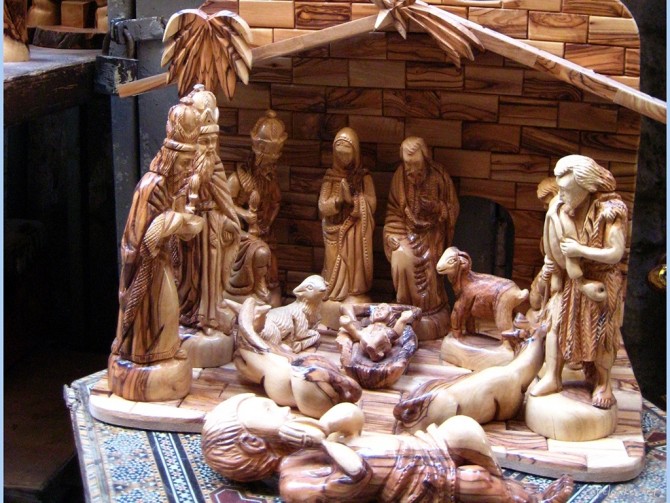 Hummus and falafel galore!
There is some argument between Israel and Palestine on the origin of these dishes, but let's not nitpick about who started it or who did it better… At the end of the day, you will find top-notch hummus and falafel in Palestine. Some of the best I've ever eaten!
Lively market scenes…
As in every Middle Eastern country, there is shouting, haggling, laughter and various smells of spices, meat and fruit whisking by.
Israeli military men and women armed to the teeth
This is a phenomenon you see in both Palestine and in Israel. It's very unusual for most of us to see heavy ammunition resting on the hip of a 19 year-old, while they're having a laugh and a smoke. You get used to it… eventually.
A concrete wall that's 8 meter tall and segregates Israelis from Palestinians. 
The extensive wall surrounds the Occupied Territories and is equipped with militarised watch towers overlooking both sides as well as snipers making sure nothing or nobody tries to cross. Palestinians use the wall space to express their dreams, wishes and the injustice they feel is done to them.
Massive refugee camps
When I heard about the 'refugee camp', I thought of the camps I had seen before in war zones; temporary blue tents, white bags of rice and flour, people standing in line to get some food. That's not what the Palestinian camps are like. They are "permanent" refugee camps. Small concrete houses/rooms next to one another, housing several member of the extended family. They have schools, mosques and playgrounds. People have been living in these camps for years and probably will keep living that way for a while.
We stayed in one of the camps and were shown around by a resident; a 25 year-old man who has been living there his entire life. He told us about his struggles, his daily life and openly shared his opinions. If you have the opportunity to visit the West Bank, make sure to visit Dheisheh Refugee Camp. Even if you don't spend the night, it might help you get some insight on the conflict's history and the current developments.
So what else is in Palestine? 
Things you would never believe if I told you so.
So is Palestine worth a visit? Absolutely.
Contrary to popular belief, it's fairly easy for many nationalities to enter Palestine and the locals are very pleased to receive independent visitors.
Is it dangerous? Some places are. Beyond the protests happening in some villages, life goes on. Generally speaking, if you stay away from the protests, there is not much danger for you as an outsider. Check the current political situation before you decide to cross the border!
After years of traveling, this is one of the off -the-beaten-track destinations that really touched me. It's a place we've heard so much about in the news and it seems as though the "shock value is gone down and so has the media coverage. Eventually, it has been "forgotten".
I choose not to write politics, but visiting Israel and Palestine, is a trip involving politics to some degree whether you like it or not. Both places are impressive in their own ways, couldn't we all just get along? *Dreams…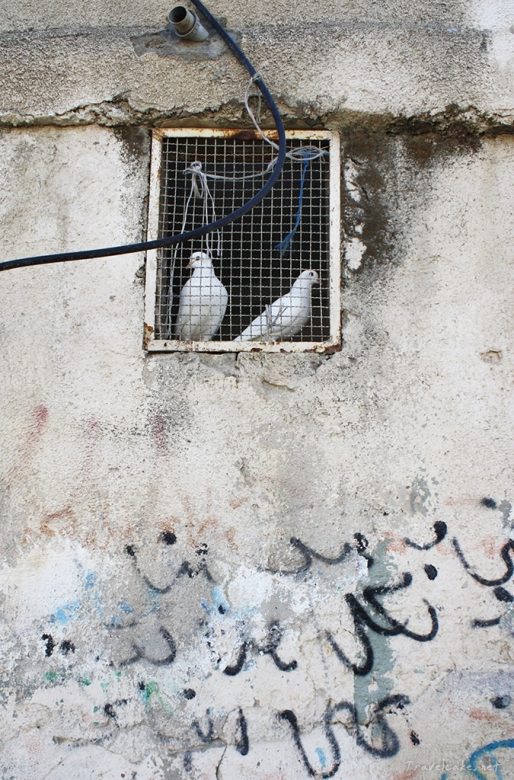 Have you ever considered visiting Palestine? Do countries with an unstable political character scare you off as travel destinations?
The post "What's in… Palestine?" first appeared on Travel Cake.