"Warsaw? Why are you going to Warsaw? It's so boring! Go to Krakow instead!"
According to a large poll by Trip Advisor conducted in 2008, Warsaw is the third most boring city in Europe, Brussels being first. I refused to listen to the opinion of connoisseurs and booked a €20 return flight to Warsaw, Poland. I hoped to get sunny winter days, but my friend and I were in for heavy snow and temperatures dropping to -7 °C. Yikes, not the best city trip conditions. We packed our best winter attires and took off.
The city surprised me with its young and dynamic atmosphere. This is a city on the rise! There are plenty of quaint bars, restaurants and shops. The food is delicious: well seasoned and hearty. And here I was thinking I'd be eating bland boiled potatoes, cabbage and fatty sausage -aah, the clichés.
Krakow may very well be more exciting, but Warsaw wasn't boring. Although we did wonder a few times where everyone was; the main shopping street being dead quiet on a Saturday afternoon. I blame the freezing temperatures.
We took the "orange umbrella" free walking tour through the city. That's where we learned all about Warsaw's interesting history. How it was completely devastated during WWII and how architects used paintings and old photo's to reconstruct the old city centre. I suppose you know you've become an adult when stories which used to put you asleep in your high school history class, suddenly sound so fascinating.
As captivating as the tour was, the last 15 minutes were unbearable. The cold was taking its toll. Our hands and feet were completely numbed so we there was "obviously no other choice" than to stop at a bar to warm up. "Vodka will do the trick", our spirited guide promised… It did. Vodka at 1 pm? In Poland, that's OK.
We spent the remainder of the day, meandering the streets of the city centre, taking enough breaks in hip coffee shops to keep warm. 
We visited the well known "Uprising Museum" which I strongly recommend, especially if you could use a history brush up. It's such a wonderful source of information and illustration. I was particularly touched by the old video fragments showing some of the war atrocities in loops. The museum is packed with interactive displays, photographs, video footage, artefacts… So don't make the same mistake we did: do come more than 40 minutes before closing time! Entrance is free on Sundays!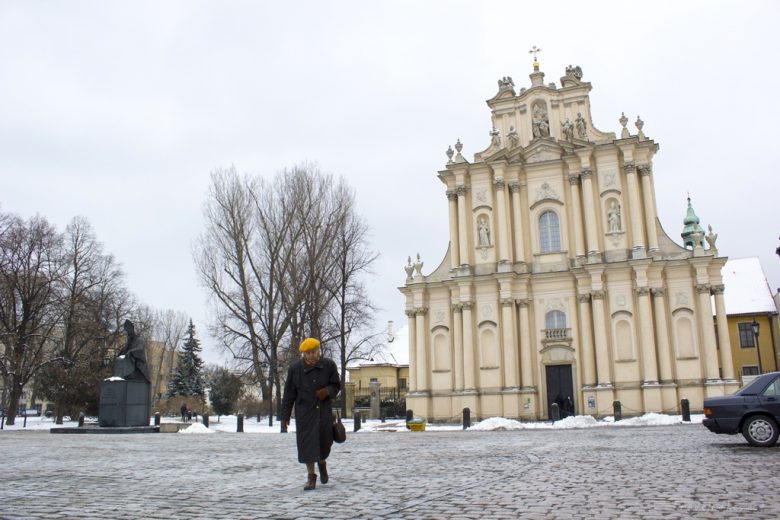 We stayed with a fun-loving Varsovian who, one evening, introduced us to the world of Polish vodka. We headed to one of the cheapest bars in town for a lesson in "vodka drinking etiquette". These are the lessons I somehow managed to remember very clearly:
Lesson 1: never drink vodka alone, it's supposed to be a social thing
Lesson 2: never refuse a drink unless you're pregnant or on antibiotics
Lesson 3: preferably drink in public
Lesson 4: only drink your vodka straight. Diluted versions and cocktails are for losers. Flavoured vodka is OK.
Lesson 5: the vodka has to be drunk in one gulp, no matter how big the glass is (usually it's 50 ml though)
Lesson 6: make a toast before you drink. "Na zdrowie" [nazdrovje], meaning health, will do just fine.
Lesson 7: drinks are immediately refilled
Lesson 8: eat Polish snacks in between the shots
Lesson 9: -one I had to learn on my own- unless you're Russian, don't to try to keep up with a Pole
One thing I liked about this destination for a city trip, is the fact that there is no pressure of big highlights you must see in  just a few days. This leaves you time to get the feel of the city and spend some quality time with your travel mate.
Four days spent in Warsaw, not one moment of slight boredom. It might not be the most exciting capital to live in, but it's definitely a pleasant and fun city to visit.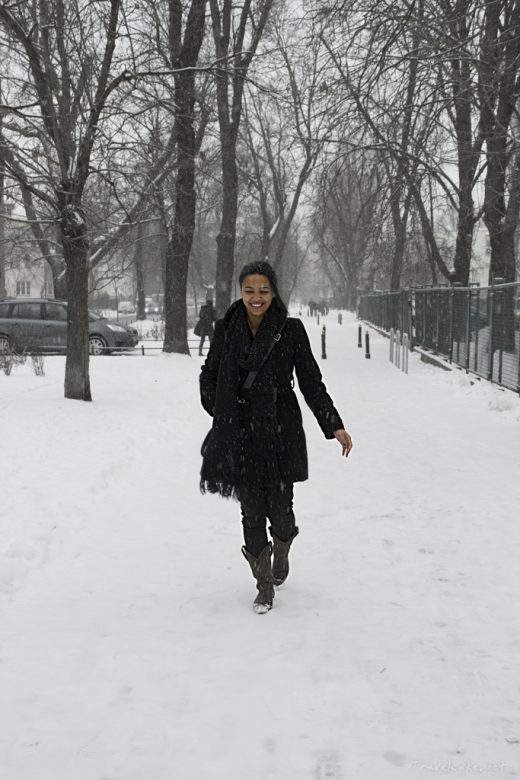 Have you been to Warsaw? Did you find it boring? Have you been surprised by a place recently?
The post "Warsaw is not that boring…" first appeared on Travel Cake.